Thank you Thomas's Fulham!
21 Nov
Archive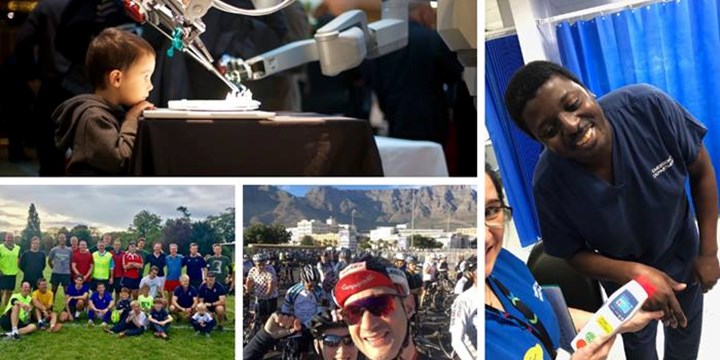 Previously the Chelsea Children's Hospital Charity, we re-launched as The Children's Surgery Foundation in 2019 to reflect the national scope of our work today. The story below is from our days as the Chelsea Children's Hospital Charity.
Last year, we were delighted to be chosen as charity partner for Thomas's School in Fulham. The children, staff and parents have been a joy to work with! Fundraising highlights include the parents' pub quiz, rugby tournament and tropical summer party; climbing Snowdon; and 11-year-old Jacob's 100km tandem race in South Africa. No surprise that the grand total raised is a whopping £35,600! We've already put the money to good use by funding new instruments for the children's robotic surgeon Pluto, as well as vein finder devices. Thanks again Thomas's, you're the best!