A very special garden party
03 Oct
Archive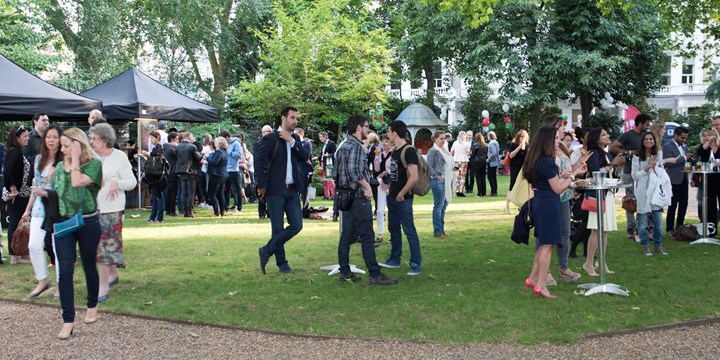 Previously the Chelsea Children's Hospital Charity, we re-launched as The Children's Surgery Foundation in 2019 to reflect the national scope of our work today. The story below is from our days as the Chelsea Children's Hospital Charity.
This summer, for the 5th year, we organised a fundraising event at Courtfield Gardens, a private garden in Chelsea. The Mayor of Kensington and Chelsea, Councillor Mrs Elizabeth Rutherford, attended the event along with celebrities such as actress and writer Susan Hampshire and more than 400 local Chelsea residents who enjoyed a great and successful party. As last year, Knight Frank's South Kensington office generously sponsored the event. Courtfield Gardens' event included all the ingredients for a wonderful party – live music from Ellie Rose, Rival Karma and DJ Lachambre, plus food stalls, champagne and a live auction run by the auctioneer Nick Carter. 
This is a very important fund-raising event for our charity that has raised more than £40,000 to buy equipment that wouldn't otherwise be available at Chelsea Children's Hospital. 
The £14,000 raised at the party will help the charity to buy urgently needed surgical and medical equipment for Chelsea Children's Hospital such as an ambulatory EEG recorder system to be used in a child's home to assist in the diagnosis of epilepsy, as well as other equipment.

Thanks to everyone who took part in this fabulous event!