"Our pupils had a fabulous time"
02 Oct
Archive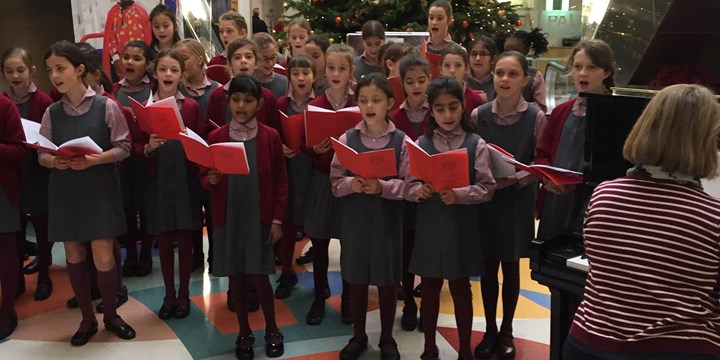 Previously the Chelsea Children's Hospital Charity, we re-launched as The Children's Surgery Foundation in 2019 to reflect the national scope of our work today. The story below is from our days as the Chelsea Children's Hospital Charity.
We've loved being the charity partner of Redcliffe School in Chelsea for the last year and meeting the delightful children who have helped raise funds for us. 
At Christmas the school choir sang carols in the hospital atrium and in July we attended their end-of-year assembly and received an amazing cheque to support our work at Chelsea Children's Hospital. We are so grateful for their generosity. 
Earlier in the year some of the pupils came for a special visit. The student nurses showed the children how to take a patient's temperature and blood pressure and how to test oxygen levels. The children also learnt how to care for patients who needed help with feeding, washing or tooth-brushing. "It was lovely to have the children here. We're glad lots of them are now interested in becoming doctors or nurses!" said Rebecca McLoughlin, Charity Manager.
Liz Powell from Redcliffe School added: "Thank you so much for making the hospital visit such a fun experience for the children – they had a fabulous time learning lots of new skills and didn't want to return to school!"