Thirteen miles for us
03 Oct
Get Involved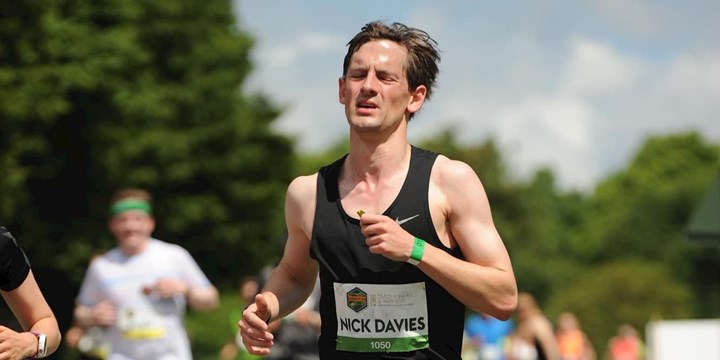 One of our long-term supporters is super-fit dad Nick Davies who runs to raise money for our charity. Both of Nick's young children have been treated at Chelsea Children's Hospital. "Fundraising for the charity is my way of thanking the people who look after us, as well as doing my bit to help the children, and their families, being treated there."
This Sunday, Nick will be joining thousands of other runners at the starting line of the Royal Parks Half, an iconic 13.1 mile race through four of London's royal parks.
We caught up with Nick (luckily we weren't running after him...) to find out how the training is going.
"I've run the distance recently, but have had a few niggles in the last month so have had to ease off a little. I'm looking forward to the race, but perhaps won't run it as quickly as I had hoped. I ran the Bath Half for the charity in March and the Run Wimbledon Half last month.
"I'm really looking forward to the Royal Parks Half on Sunday as it's a beautiful route that takes in top landmarks such as the London Eye and Buckingham Palace. Wish me luck!"
Good luck Nick and thank you! We'd also like to thank Nick's employers' Barings, an asset management company which generously matches Nick's (and in fact, all their employees') donations to charity.
Please consider donating a little to help Nick reach his £2,000 target (he's almost there!).