Books to explain diabetes
12 Jan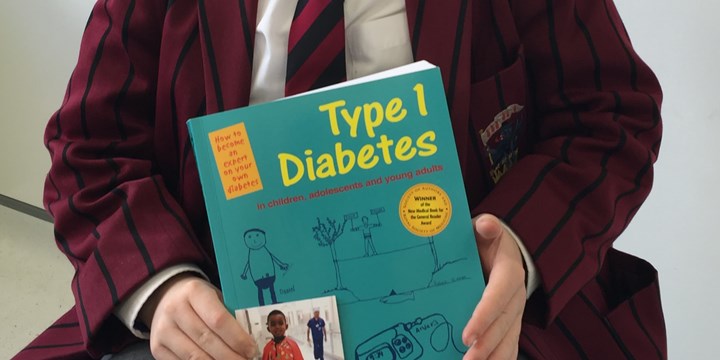 Around 345,000 people are living with Type 1 diabetes in the UK. The peak age for diagnosis is 9-14 but you can be diagnosed as a young child or adult. It's an autoimmune condition that's NOT caused by lifestyle.
We've funded 50 books for children newly diagnosed with Type 1 diabetes. Now each family will receive their own book at the time of diagnosis to help them cope with, and understand, the disease.
"A new diagnosis of Type 1 diabetes is a challenging time for the child, their parents and the wider family. It can be daunting to find out about the implications of a chronic medical problem and about diabetes itself. This book is a very useful educational resource for parents and older children," says Dr Saji Alexander, Consultant Paediatrician.
We were able to fund the books thanks to the efforts of one of our fabulous fundraisers. "Both my son, and my daughter who has a rare condition, have been very well looked after at Chelsea Children's Hospital," says dad Ruaraidh Thomas. Ruaraidh took on the Royal Parks Half Marathon for us, raising over £1,000 to cover the cost of the books and more. Thank you!