Helping siblings of NICU babies
17 Mar
Where your money goes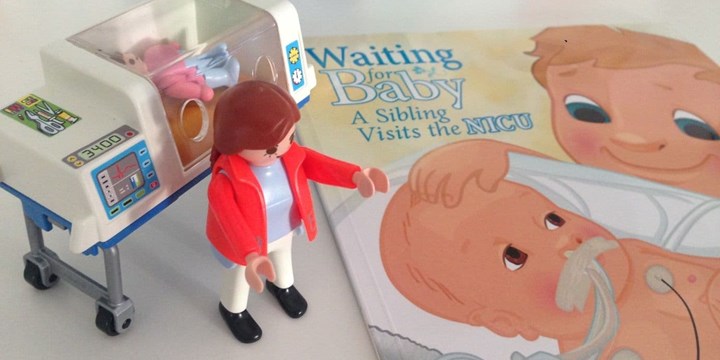 For older siblings, having a baby brother or sister in the Neonatal Intensive Care Unit (NICU) can be very scary and stressful. But Neonatal Community Liaison Sister, Bryony Skipworth, believed there was a way to help.
"Having a new baby brother or sister on NICU can be an overwhelming experience for a young child," explains Bryony. "I felt that with a small library of books and toys, we could help children cope with the issues around the early birth of their new sibling. I am incredibly grateful to Chelsea Children's Hospital Charity for supporting my project by funding hospital-themed Playmobil sets and picture books for a range of ages, which are helping brothers and sisters to understand the NICU environment and reassure them that they are loved."
Bryony has had some really positive feedback from families. A mum with a six-year old said, "The books and toy incubator helped us to explain to our young daughter why her baby brother needed to stay in hospital. She really enjoyed playing with the toy incubator and was able to understand that it was keeping him warm." 
The parents of an eight-year-old agreed: "The sibling support books were a fantastic way to open a discussion with our son about his feelings and his worries at having his baby brother in the Neonatal Intensive Care Unit. We were able to look at the books together and he asked a lot of questions that we had not discussed before."
Well done Bryony! Glad we could help out.