Great North Run success!
12 Sep
Get Involved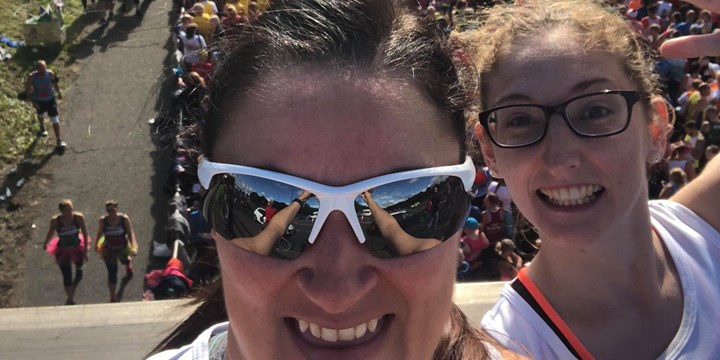 Congratulations to our six brilliant runners - Chloe-Louise, Abi, Alan, Lou, Inez and Nadya - who took part in the Great North Run on Sunday, raising over £650 for the charity!
Sir Mo Farah may have won the 13.1 mile race for the fifth time, finishing in under an hour, but our runners weren't that far behind him...
"My legs are still very sore two days later. It was hard work but well worth it to raise money for the charity," said Abi Seago, who's a third year student nurse at Chelsea Children's Hospital. "The atmosphere was incredible and it's unreal how much support you get from everyone. Random people shouting you on definitely gives you the boost you need at times. I didn't quite keep up with Mo Farah though!"
"It was amazing, I had a blast!" said Chloe-Louise Mullen, also a nurse from Chelsea Children's Hospital. "Thanks for allowing me to run on your behalf. The GNR was the perfect first half marathon and a privilege to run. I'm so proud of the team and it's great to hear how much we've raised."