Miss Daisy's day of giving!
27 Jun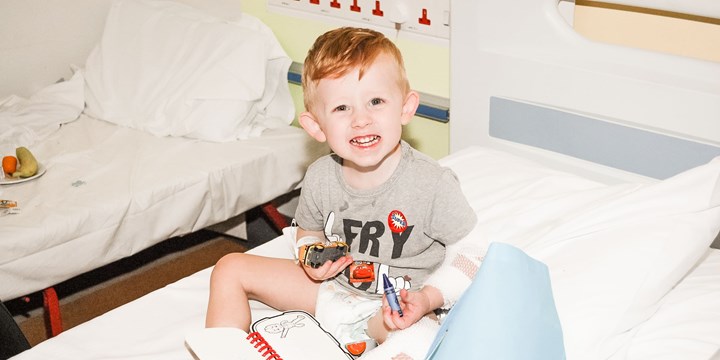 Local families with children at Miss Daisy's Nursery in Chelsea rose to the challenge of cheering up children in hospital at Chelsea and Westminster. Each family generously donated a bag filled with gorgeous gifts, covering every age from babies to teenagers, including soft toys, books, games, puzzles, nail art, robots, Lego and much more.
Helped by James Beckett, Divisional Director of Paediatrics, and Mel Guinan, Lead Nurse for Paediatrics, NICU and SCBU Services, we had the rewarding job of visiting all the children's wards in the hospital to give out gifts.
The children were thrilled - many immediately getting busy with their colouring pens, toys and games - and their parents were so touched by the generosity of the nursery families. "This is so lovely and thoughtful," said mum Tracey Elston, whose toddler Freddie was being treated in the Burns Unit after burning his arm on the oven at home. "It's made Freddie's day, thank you so much."
Sebastian Evans, 18 months, called Kit by his family, was delighted by his Gruffalo-themed bag of goodies, and covered his granny in Gruffalo stickers straight away, with lots of giggles. "Kit absolutely loves the Gruffalo, so this couldn't be more perfect," said mum Saethryd. "It's such a lovely gesture and so nice to know that other families are thinking of us."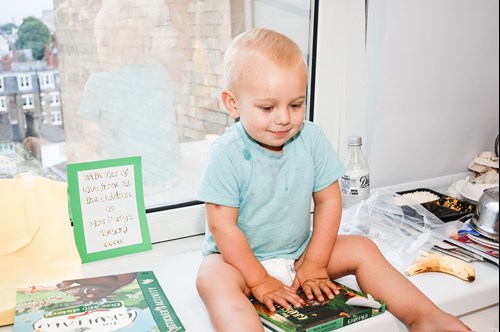 Rebecca McLoughlin, Charity Manager said, "We were delighted when Miss Daisy's got in touch with this lovely idea. They said the families wanted to do something practical to support their local children's hospital; this was a very generous and touching way of helping children who are ill in hospital very close to their nursery."
Cerine from Miss Daisy's said, "We are so happy to support in any way we can and we are so pleased the gift bags were well received by the children. It was such a lovely idea from one of our mums, Emily, and the children in our nursery were certainly very proud to be helping, a very important lesson for them to learn at a young age."