Famous band Elbow helps us fundraise
10 Mar
Get Involved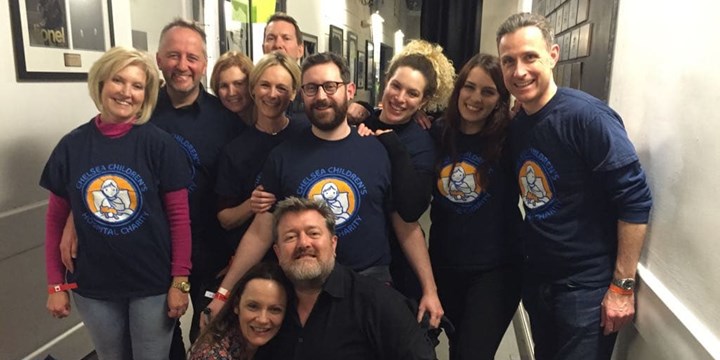 We were absolutely bowled over when legendary rock band Elbow got in touch with us last week! The band wanted to help us raise money to buy more vein finders for the children's wards at Chelsea and Westminster Hospital. These high-tech devices, costing £3,500 each, use infrared light to highlight babies' and children's tiny, hidden veins, making blood tests and IV needle insertion much easier and less painful for them.
Elbow invited us to fundraise at their London concert at The O2 on Wednesday night – the finale of their 2018 Arena tour!
"The concert blew us away and we were so thrilled when singer Guy Garvey spoke about us, encouraging people to donate," says Rebecca McLoughlin, charity manager. "The audience was so incredibly generous, everyone was literally throwing money at us, I've never experienced anything like it!"
Many of our collection-bucket-shaking volunteers from the hospital were paediatric surgeons – or 'baby savers' as Guy called them, including Andy Ross:
"It was a fantastic event, thanks to Guy and the band we were flood with donations from the public. Also, it was amazing to receive such enthusiastic praise and gratitude for our work from so many people that night."
"I want to say a massive thank you to everyone who donated, and to the band and their team for organising this and supporting us," says Rebecca. "We've raised more than £8,000. Your generosity is going to have such a positive impact on the babies and children here at the hospital."
To donate direct text ELBO18 £5 to 70070. Thank you!