Mellie's marvellous cake sale
28 Sep
Get Involved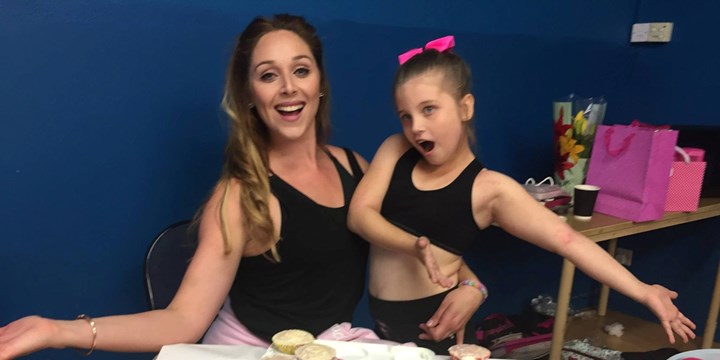 What do you get when you mix Bake Off with Strictly Come Dancing? The answer is Mellie Hayes' fundraising bake sale, held at her dance school, Sophie's Studio, this summer!
"My daughter Mellie, who's 10, was admitted to Chelsea Children's Hospital several times when she was younger because of infections relating to her chronic eczema. She wanted to raise money to help other children at the hospital," explains her mum Sue.
"She still has regular check ups with Consultant Paediatric Dermatologist Dr Nerys Roberts who has done so much for Mellie (and me!) over the last seven or so years. We couldn't have managed our journey without her. Eczema so often gets overlooked and I didn't realise how serious a condition it could be until Mellie was born with it.
"Mellie chose to support Chelsea Children's Hospital Charity as it was close to her heart," adds dance school principal Sophie McEwan. "The kids and parents baked cakes and we've made more than £250! This money can help with some marvellous treatments for young children who are treated at the hospital."
Thank you so much to Mellie, Sophie, Sue and to all the dancers for supporting children at the hospital through your brilliant fundraising.