Helping with clubfoot training
20 Nov
Archive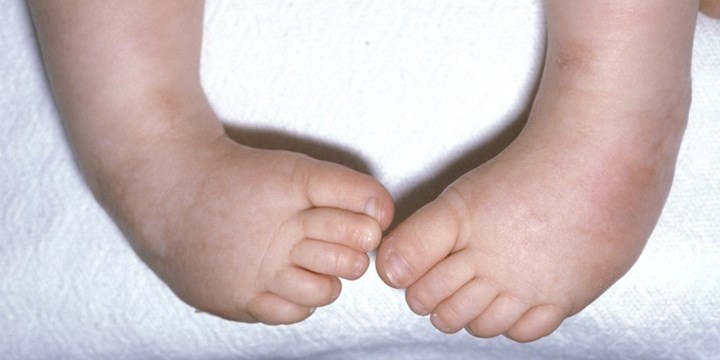 Previously the Chelsea Children's Hospital Charity, we re-launched as The Children's Surgery Foundation in 2019 to reflect the national scope of our work today. The story below is from our days as the Chelsea Children's Hospital Charity.
Babies and children born with clubfoot, when one or both feet are rotated inwards and downwards, are treated at Chelsea Children's Hospital using the Ponseti method.
"Five years on, Aaron no longer needs treatment and you wouldn't know there was ever anything wrong with his feet," says mum Lucy Roberson.
Thanks to our brilliant fundraisers, the Paediatric Orthopaedic department is now able to fund the accreditation of the Global Clubfoot UK training course by the Royal College of Surgeons.
"We are very excited about this development which will provide validated training in Ponseti clubfoot management for the UK - the first country to set up a validated training course in this area!" says Advanced Practice Physiotherapist Denise Watson.
To find out more about clubfoot, visit Global Clubfoot.