Amazing day of football
13 Jun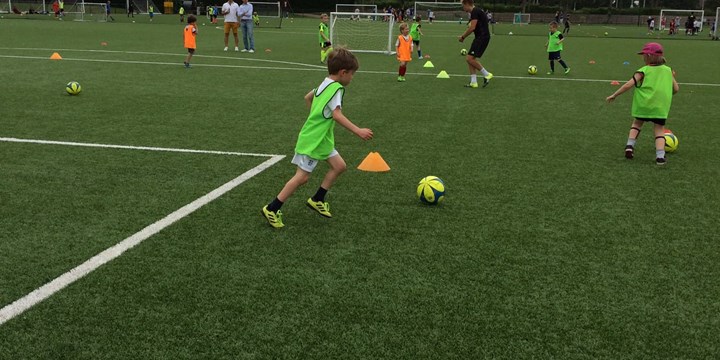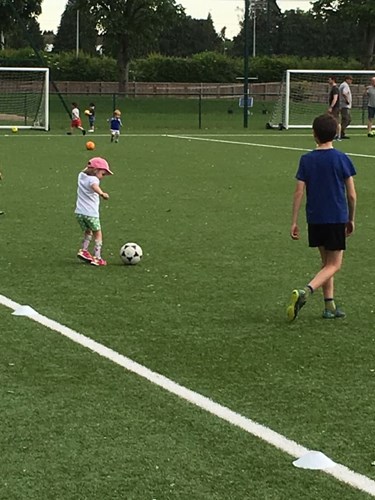 The recent children's clubfoot football event at Chelsea FC's training ground was a great success and raised money for our charity plus two others.
Denise Watson, physiotherapist at Chelsea and Westminster Hospital's Ponseti Clinic says, "It was really humbling to see so many children that we've treated for talipes (clubfoot) involved in activity alongside their siblings and performing with skill and enthusiasm. We had more than 75 children playing football and even the rain didn't deter them! The Chelsea Foundation staff were absolutely fantastic and we are so grateful to them."
Six-year-old Harry was born with bilateral talipes and has been treated by Denise and her team since he was five months old. Mum Helen Long says, "The football event at Chelsea's football training ground was fantastic. It was a dream for Harry to be able to play at the ground of one of his favourite teams. When we told Harry about the event taking place he actually thought we were joking!
"It was wonderful to see Harry kicking a ball around only four months after a tendon transfer operation. We are immensely proud of him and we felt the afternoon was a great celebration of everything that Harry has achieved with his Clubfoot treatment. We feel very lucky that Harry has been treated at one of the top centres in the country for clubfoot."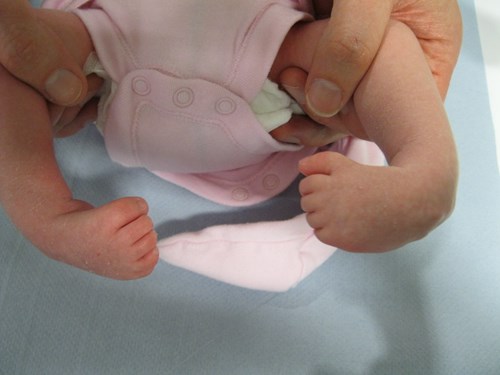 Selina Walker agrees. "Our daughter Lottie was diagnosed with bilateral talipes at our 20 week scan. We moved her care to Chelsea and Westminster when she was 10 months old and are so pleased we did. Lottie is quite a complex case with several other issues in addition to the Clubfoot, including an as yet undiagnosed neuromuscular disorder. Lottie is now 4 and wears AFOs (ankle braces) to support her while walking. Although her feet may never be 'fixed', she is mobile and happy. Thanks to the team at Chelsea and Westminster, Lottie is now able to walk and run around.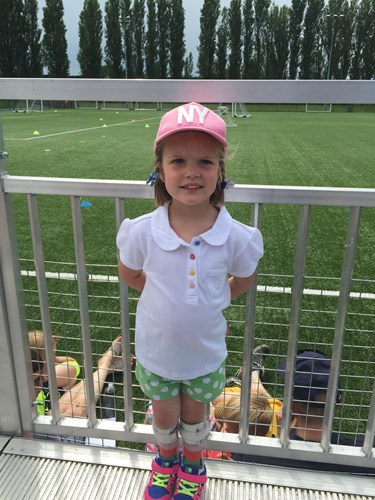 "The Clubfoot football event was great. It was lovely to connect with other families going through the same thing. It was an amazing opportunity to raise awareness of talipes and show that it really doesn't stop our children doing anything they want to do! Our whole family enjoyed it and we really hope it becomes a regular event."