Little boy gives us his birthday presents!
14 Dec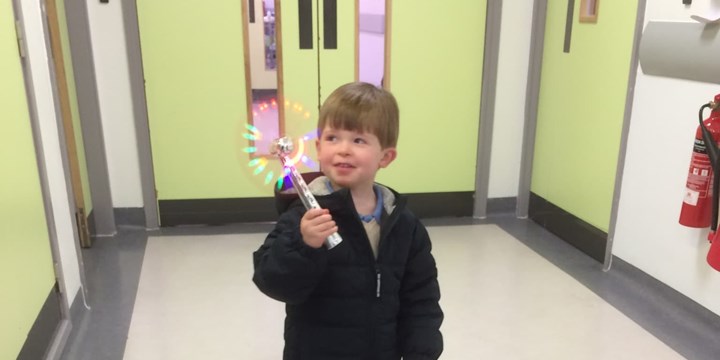 We recently had a surprise visit: little Miles Molloy and his mum Emma brought us a very large bag filled with Christmas presents for the children in Chelsea Children's Hospital.
Emma and her husband Tim asked Miles's school friends to donate gifts to us instead of giving them to Miles on his birthday. "He already had lots of presents from family," mum Emma assured us. Miles had quite happily gone along with this idea!
Emma explains why: "I was cared for at Chelsea and Westminster during my pregnancy. A late scan revealed that baby Miles had a malfunctioning kidney. When he was born he needed a catheter because his bladder was blocked. At 11 months old, he had to have the kidney removed.
"Miles is absolutely fine now. We wanted to give something back to the hospital, to say thanks. Everyone here was lovely, including Miles' surgeon, Diane de Caluwe. She was brilliant and very reassuring. She did lots of hand holding throughout the process."
We'd like to say a huge thank you to Miles, his mum and dad Emma and Tim, and to his school friends and their parents. Merry Christmas!