New parent beds help families
07 Jan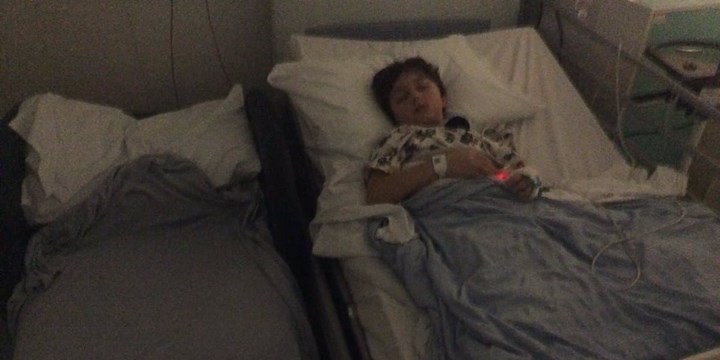 Sometimes it's the relatively little things that make all the difference to a family's experience of hospital.
The limited space around children's beds on Neptune Ward meant that standard beds for parents were too big and nurses couldn't access children at night. So we funded special new folding beds for parents to sleep in, which convert into chairs in the daytime.
Mum-of-four Paula Middlehurst, known as @SkyPolly on Twitter, tweeted us in gratitude: "Thank you so much @chelchilcharity for the donated chair to bed, meaning I'll get much-needed sleep next to my recovering little man tonight."
James, age 8, was at Chelsea Children's Hospital for a knee operation. James was born with a club foot, and his other leg had a short thigh bone and other problems. It meant his left leg was too short, so his foot would never reach the ground. After his club foot was corrected, his other foot had to be amputated to allow him to walk on a prosthetic leg.
"The operation, carried out by brilliant orthopaedic surgeon Alison Hulme at Chelsea and Westminster Hospital, was a total success - and it's one reason why James is now able to use a prosthetic leg and walk unaided; more than we dared dream of."
Paula has nothing but praise for the care James has received at Chelsea and Westminster Hospital. In another tweet, Paula said: "Thank you nurses @ChelwestFT for taking such great care of my little boy today after his knee op. You are the best."
The £10,000 cost of the parent beds came from one extremely generous donor whose own child was born at Chelsea and Westminster Hospital. Thank you!