Bake it for Life
09 May
Archive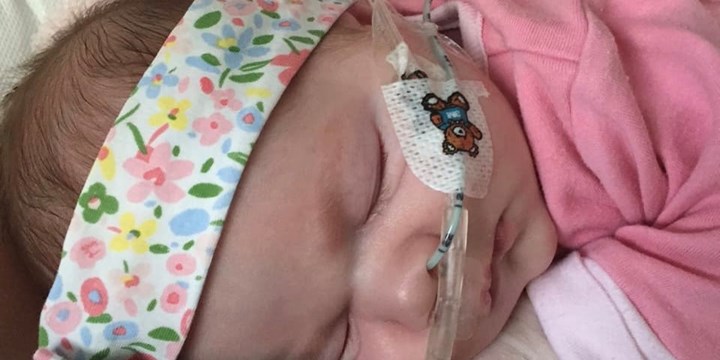 Previously the Chelsea Children's Hospital Charity, we re-launched as The Children's Surgery Foundation in 2019 to reflect the national scope of our work today. The story below is from our days as the Chelsea Children's Hospital Charity.
Mum Paula Starowicz explains why she is supporting our charity.
"Bake it for life' is my own way of saying thank you to Chelsea and Westminster Hospital for saving the life of our baby girl.

"Nina was born by emergency Caesarean section but she stopped breathing after two minutes of life. She was very sick with meconium aspiration syndrome (MAS) and had to be stabilised over several hours. The hospital where she was born did not have a ventilator strong enough to keep her alive and so it was decided to transport her to Chelsea and Westminster Hospital where a high frequency ventilator was available. We prayed every minute that she would survive the trip, that the right equipment would be ready for her, and that the doctors and nurses would be able to help her…
"Now, six months on, Nina is starting to crawl and is growing very fast and we would like to thank the hospital for saving her life. We wanted to do something to help other sick babies at Chelsea and Westminster Hospital, so I created my 'Bake it for Life' campaign. Local businesses, including my friend's Pilates studio and the Rising Sun Pub in Isleworth, helped me by selling my homemade cakes and biscuits. We have raised almost £300.
"Thanks to all the fundraisers, Chelsea Children's Hospital Charity can help the sickest babies like Nina."