Supporting bereaved parents
13 Oct
Where your money goes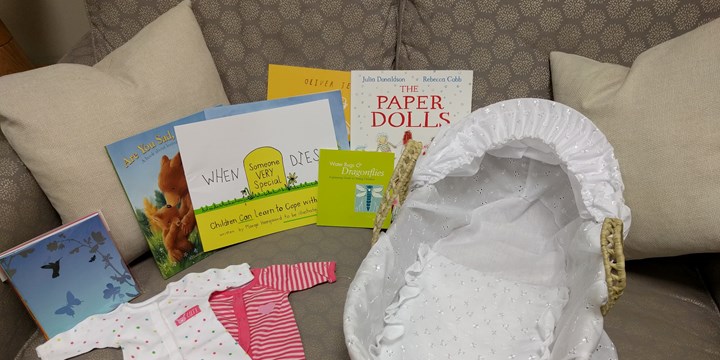 It's Baby Loss Awareness Week, a time for bereaved parents and their families and friends to unite with others across the world to commemorate their babies' lives, and a chance to raise awareness about the issues surrounding pregnancy and baby loss in the UK.
On NICU at Chelsea and Westminster Hospital, the aim is to offer bereaved parents choice in every aspect of care, ensuring that the baby and whole family are treated with dignity and respect at all times.
Chelsea Children's Hospital Charity has helped by funding items to support bereaved parents during this traumatic time, including a cooling Cuddle Cot which allows parents to spend extra precious time with their baby who has died. This can be in a bedroom within the unit or, if they wish, at home.
We've also funded baby clothes so that parents have the opportunity to dress their baby, however small, in new clothes. And as the death of a baby affects the whole family, bereaved parents can choose from a variety of books for siblings that help them understand, and cope with, what has happened.
These little touches help parents feel cared for by the NICU team after baby has died.
Join families around the world for the Global Wave of Light this Sunday, which marks the end of Baby Loss Awareness Week. At 7pm, light a candle and leave it burning for at least one hour to remember all the babies who have died too soon.