'Kangaroo' chairs for baby care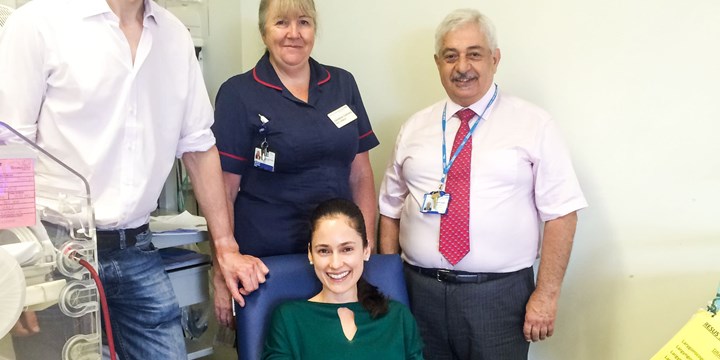 Tom and Belinda's son was born prematurely at just 25 weeks. "Nicholas spent over three months in the Neonatal Intensive Care Unit (NICU) at Chelsea and Westminster before he was able to come home," says dad Tom.
Tom and his friends completed an incredible fundraising challenge in the French Alps, cycling 120km a day for three days through mountainous terrain, a journey involving some of the toughest climbs of the Tour de France and more than 11,300 vertical metres of ascending. They raised an incredible £13,000.
"We did this in aid of Chelsea Children's Hospital Charity which helps to provide best-in-class equipment to the neonatal and paediatric departments of Chelsea & Westminster Hospital. The care that Nicholas received at Chelsea was outstanding and Belinda and I wanted to ensure as many other premature babies as possible could get access to this."
The fantastic sum of money raised has enabled our charity to buy special reclining 'kangaroo care' chairs for the unit so that babies can experience vital skin to skin contact with their parents. We invited Tom and Belinda back to NICU to try them out themselves. "The kangaroo chairs make such a difference to mums trying to breast feed and they are so comfortable that you really want to stay there cuddling your baby for hours. I am so pleased to hear that more mums and dads will be able to enjoy them from now on."