'Bee chair' - helping kids to sit up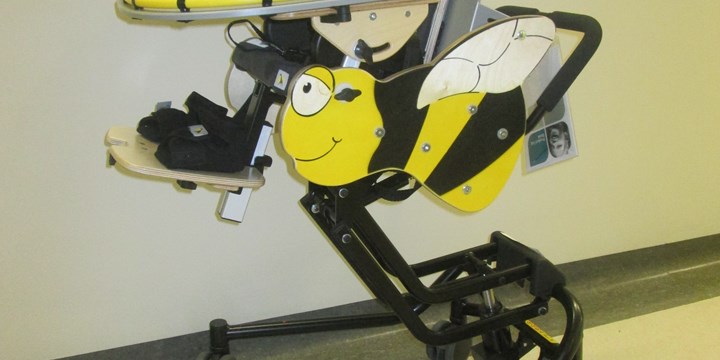 Children with complex needs, who usually need help to sit up, can now enjoy the independence of a 'Bee chair' funded by our Charity. 
The chair, costing £1,700, is designed to look like a bee to increase its appeal to youngsters. It gives children more independence and the ability to have face-to-face interaction with their parents and staff, so encouraging verbal and non-verbal communication and boosting their confidence.
Paediatric Physiotherapist David Soulsby said: "Having the new Bee chair has allowed us to provide more supportive sitting for young children with complex needs. Its features have enabled us to improve posture and hand function, and to increase opportunities for learning and cognitive development as a result of being supported in a good sitting position."