An astonishing achievement
01 Feb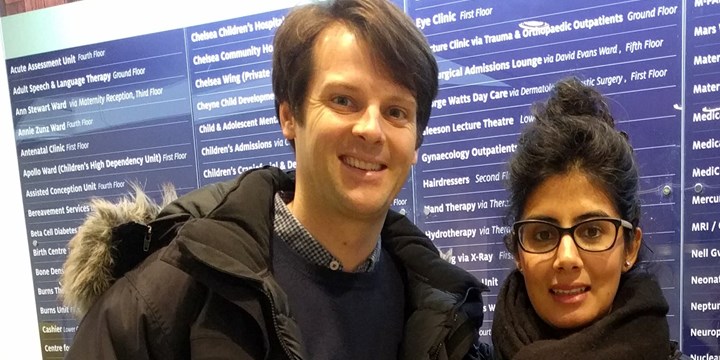 Today we discovered that two incredible people - Sonali and Harry Boyle - plus many, many of their friends and family, had managed to raise the astonishing sum of £101,000 thanks to a year's worth of challenges and fundraising endeavours, from marathon running to mountain climbing and everything in between. Half of this - more than £50,000 - will be donated to the Neonatal Intensive Care Unit (NICU) at Chelsea Children's Hospital, and the other half will go to a NICU in India.
This money has been raised to honour the memory of their son, Rahul, who tragically died at just 12 days old. "With Rahul, we experienced the NICU first-hand. A place no parent, or baby, wants to be yet are eternally grateful for. A place which is sustained by outstanding medical care and hope. We are supporting two NICUs; Chelsea & Westminster in London, where Rahul lived and received incredible care, and Shrimad Rajchandra Hospital in India, which treats babies from the poorest communities in Southern Gujarat, at no cost. All funds will go directly to these two special NICUs. Their work, in turn, will give premature and critically-ill babies a chance of survival. It is humbling to see just what doctors and nurses can do when given the right resources."
Sonali and Harry, we are in awe of what you have achieved. As one of your many generous donors said, "You guys rock! Cannot believe the money you have raised. The difference you will make to other families is incredible."